Celebrating and empowering American women
in shooting sports and personal defense
My mission is simple. I want to recognize women and all they contribute to shooting sports, whether it's competitive shooting or hunting. I also want to highlight women who feel safer because they exercise their second amendment right to be armed…whether it's in their home, on their person or both. Guns can and do save lives of women and their families every day. There are plenty of examples out there that highlight this and I promise we will spotlight these stories whenever we can.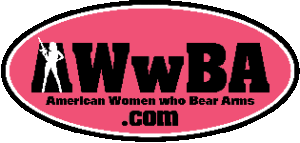 2014 started by Jon James
" born of a smaller site, Maine Girls with Guns. After starting with a simple Pinterest and Facebook page, I saw how quickly interest grew and decided that maybe this thing should be bigger."
dedicated to highlighting women who proudly support the second amendment and want to show their communities and the world that it is a right they exercise and are proud to show it. Women featured can be hunters, target shooters, competitive shooters, police officers, soldiers, concealed carry citizens or just women who believe strongly in the rights given to all Americans under the second amendment.