American Legion Junior Shooting Sports Program
Started in 1990
A youth rifle safety and procedure program allowing children to participate in an Olympic skill sport while fostering healthy competition.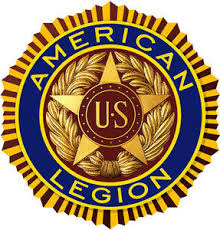 The American Legion Junior Shooting Sports Program is a gun safety education and marksmanship program that encompasses the basic elements of safety, education, enjoyment and competition. Shooters use the .177 caliber air rifle. Both males and females can participate, through Legion sponsorship; disabled youth are encouraged to join, as competitive shooting is a sport that creates an equal playing field for all competitors.
---
Air Rifle Competition
The annual 3-Position Junior Air Rifle National Championship is a tournament that begins with postal matches. State and/or regional champions are determined and advance to a qualification round (also a postal match) to determine the athletes who will earn expense-paid trips to compete in the national championship. The national championship is a shoulder-to-shoulder match held each July at the USA Shooting range facilities at the Olympic Training Center in Colorado Springs.