Women Against Gun Control
Since 1993
has been an all-volunteer, grassroots organization that conducts high-powered meetings around kitchen tables all across the U.S. to plot ways to fight gun control. WAGC has been a presence on the internet for nearly 20 years to blow holes in the myth that all women support gun control. There are now many pro-gun women's' organizations that have formed to fight against gun control to protect their families and to protect the Second Amendment of the United States Constitution. We consider these groups to be our "Sisters in Arms."
one of the oldest female gun rights organizations in the world.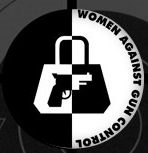 Nineteen years ago I was in a serious car crash. A thin white divider sheet separated the hospital room that I was sharing with a man who had been intentionally shot in the neck with a 9mm handgun. We both survived
WAGC would also like to thank some very fine gentlemen.  We believe America's "Founding Fathers" were the first feminists.  The Second Amendment of the Bill of Rights doesn't say "the right of MEN to keep and bear Arms."  It says "the right of the people to keep and bear Arms, shall not be infringed."  That's why WAGC believes "The Second Amendment IS the Equal Rights Amendment."  Guns are often referred to as the great equalizer when a woman is protecting herself and her family.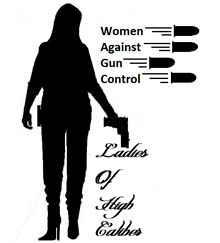 Women Against Gun Control
PO Box 95357
South Jordan, UT 84095
Telephone: 801-328-9660
(Visited 15 times, 1 visits today)